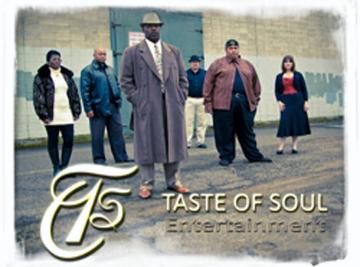 Taste of Soul Performance
Musical performance by Oregon's premier R&B band!
Sat, May 21, 2011 9:00 PM (PDT)
Donnelly's Bar & Grill, Medford, Oregon
This event ended Sun, May 22, 2011
Donnelly's Bar & Grill
2980 Crater Lake Hwy.
Medford, Oregon 97504
Thanks to the innovative entertainment model by Donnelly's Bar & Grill and their superior staff, Taste of Soul will be performing live for your listening and viewing pleasure. This is the first performance in the local area for Taste of Soul since 2009. Taste of Soul is Oregon's premier R&B band with originals as well as old school cover tunes that'll have you jumping to your feet. The band is kicking off it's string of mini-tours right here in Medford. With a core of seasoned musicians and a phenomenal group of vocalists, this dynamic band will entertain audiences for years to come!
Doors will open at 8 PM for door tickets and they are $10, so get your tickets in advance for $8 here to guarantee your spot in the place to be in Medford on May 21st! The party will start at 9:00 PM, so plan to come early to get a great seat and order a round!
Taste of Soul would like to thank you in advance for your support and look forward to greeting all of you at the event. Check our calendar online on our official website at www.tosentertainment.com for more dates.
Location
Donnelly's Bar & Grill
2980 Crater Lake Hwy.
Medford, Oregon 97504