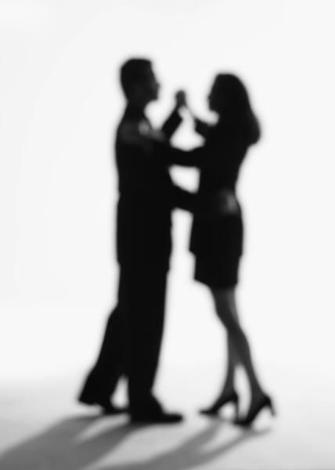 DanceFest 2012
Memorial Day Weekend Dance Festival (May 25, 26, 27, 2012) 5 Bands over 3 Days Sponsored by the Heritage Dancers
Fri, May 25, 2012 7:00 PM (CDT)
Lakeside Ballroom, Guttenberg, Iowa
This event ended Mon, May 28, 2012
{{calendarLabel}}
{{calDate.dayOfMonth}}
Sold Out
Ended
{{calDate.available}}
Lakeside Ballroom
Cincinnati & 4th Street
Guttenberg, Iowa 52052
Dance Schedule
Friday - May 25 (Box Office opens at 5:30 pm)
5:30 - 7:00 pm Dinner Buffet
7:00 pm—11:00 pm Blue Suede Cruze
Saturday - May 26 (Box Office Opens at 1:30 pm)
2:00 pm—6:00 pm Lyle Beaver Band
5:30 - 7:00 pm Dinner Buffet
7:00 pm—11:00 pm Wichita
Sunday - May 27 (Box Office Opens at 1:30 pm)
2:00 pm—6:00 pm Ken Paulsen Orchestra
6:00 pm—7:00 pm Dinner Buffet
7:00 pm—11:00 pm Memory Brothers
The Bands
BLUE SUEDE CRUZE
Classic Rock & Roll from the 50's and early 60's. The kind of stuff that brings a smile to your face.
LYLE BEAVER BAND
Cajun, Country, Old-Time & Polka. Your Ticket to great dance music
WICHITA
Since 1979, this band has been playing Traditional & Modern country music, with some good old Rock songs from the 50's thru the 80's thrown in. Wichita has opened for country artists Joe Diffie and Bobby G. Rice
THE KEN PAULSEN ORCHESTRA
Started in 1966, the 10-piece orchestra plays your favorite big band hits, fox trots, waltzes, polka, and Latin such as the cha-chas, rumbas and sambas. 1977 inductee into the Ballroom Dancers Big Band Hall of Fame.
THE MEMORY BROTHERS
The Memory Brothers began in 1969 and have been playing the Rock & Roll music of the 50's, 60's and 70's ever since. The Memory Brothers were members of "The Rubber Band" and have been inducted into the Rock & Roll Hall of Fame.
ADMISSION
NOTE! NOTE! NOTE! Advance Ticket Sales have ended so if you have any questions or still need to reserve tickets....please call 563-920-7153 for assistance. We are offering Saturday Day Only and Sunday Day Only tickets by special request at this time but you will need to call to reserve these special ticket requests. Thank you and see you this weekend!
(Doors open at 5:30 pm Friday & at 1:30 pm Saturday & Sunday)
Single Day All Day Admission:
Pay one price at the admission window and stay the whole day to enjoy all the bands playing that day. Come and go as you wish. Your wristband gets you back in.
Friday $8.00 per person
Saturday 2-Bands $12.00 per person
Sunday 2-Bands $15.00 per person
Evening Session Only:
Can't make the dance until after 6:00pm on Saturday or Sunday….no problem! Sold at the door only.
Saturday Night $8.00 per person
Sunday Night $8.00 per person
At-The-Door Multi-Day Packages:
3-Day, 5-Band Package $30.00 per person
Fri/Sat, 3-Band Package $18.00 per person
Sat/Sun, 4-Band Package $24.00 per person
The Lakeside Ballroom
Located on the banks of the Mississippi River, Lakeside was built by William (Hubert) Kann in 1927 on a vacant lot on the north end of Guttenberg for an original cost of $27,000. It was to be a place for his children and the local citizens to congregate, play music and have fun.
He turned to his friend, Louis Bahls, to discuss the mechanics of a good dance floor. Though uneducated as a tradesman, Louis was a genius with the blending of woods, how to make them fit and grow together. A dance floor should be something so comfortable that people wouldn't get tired. It should give spring to their movements.
To enhance the sound effect of their building they imagined a ceiling with hundreds of little lights flickering on a blue background. Lattice work over this would soften those tones. Bill hired Louis Schroeder, a local carpenter, to do the actual building.
Lakeside was a family affair. It wasn't long before the evening of music was preceded by afternoon ball games arranged by son, Bill. The extravagant floor that the two gentlemen had spent so many nights discussing was a tremendous success. People loved to dance on it and never seemed to get tired.
The original 5" thick wood dance floor remains in use today.
Please do not bring food, snacks or beverages with you to DanceFest. Lakeside has a full service restaurant and 75 ft. long bar on-site along with an ATM machine for your convenience. It is air-conditioned for your comfort and has a capacity of 945 guests.
Families are welcome at DanceFest and children 16 and under are admitted free with adult paid admission. However, for the safety of the dancers and the children, please keep your children off the dance floor unless they are dancing with you. We don't want anyone to get injured.
Cart is empty
after
you have entered all required information.
If your order qualifies for a discount, it will be applied during checkout
Location
Lakeside Ballroom
Cincinnati & 4th Street
Guttenberg, Iowa 52052