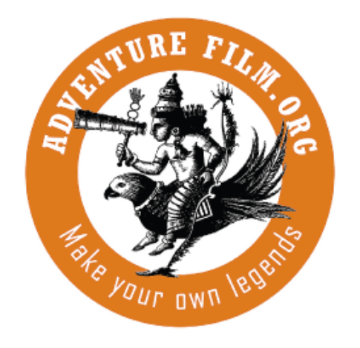 Adventure Film World Tour - Jackson Hole, Wyoming
Adventure Film Festival World Tour - Jackson Hole
Sat, Dec 10, 2011 7:00 PM (MST)
Jackson Hole Playhouse, Jackson Hole,, Wyoming
This event ended Sat, Dec 10, 2011
{{calendarLabel}}
{{calDate.dayOfMonth}}
Sold Out
Ended
{{calDate.available}}
Jackson Hole Playhouse
145 W. Deloney Ave
Jackson Hole,, Wyoming 83001
Welcome to the Adventure Film Festival World Tour Show in Jackson Hole, Wyoming.
Climb. Ride. Slide. Fly. Fight For Your Environment. Inspire. Go Higher Than You've Ever Dared To Go. Journey into the imagination.
Behold the idealized beauty, carved by unbridled passion, at the first annual Adventure Film Festival World Tour Show in Jackson Hole hosted by Purple Orange Brand Communications and 307 Live.
The show starts on December 10th, 2011 at the Jackson Hole Playhouse. Doors open at 6 pm and the show starts at 7 pm. Tickets are available here online, at the Jackson Hole Playhouse, and Tavern Liquor Store. Tickets - $10 in advance and $12 at the door.
*Alcohol will be available for purchase
(See the full list of films that will be showing on Dec.10th below.)
The Adventure Film Festival World Tour shares an expereince through the eyes of award-winning filmmakers, extreme athletes, and adventurers take a rite of passage to live out your deepest desires in nature's most mysterious and enchanting kingdoms.
Kayak through the deepest, darkest heart of the Congo, then take flight for five days in a tree canopy without ever coming down, see letters to your children of the future of our world come to life with awe-inspiring art and original scores, and discover how cold true cold can be on the highest summits of peaks in Pakistan in the winter. Dedicated to all aspects of adventure, from the fearless eco-warrior, to the alpine adventurer, all around the world and back again to our Boulder backyard, this year's World Tour premieres the most exciting and inspirational award-winning independent films that ignite a passion for travel, discovery and change.
Over 40 of the highest caliber films handpicked by the Adventure Film Selection Committee from over 200 entries submitted in a dozen countries will feature this year. The eclectic lineup features exploration, surfing, climbing, biking, skiing, as well as films that tackle environmentalism, global awareness, and social issues.
We believe in the power of the story, especially the narrative of adventure and awakening, to change and challenge the world we live in. Please join us this year as we dedicate this festival to inspiring the individual, affecting change on a global level, and providing a sure fire way to make your own legends.
---
Adventure Film World Tour - Jackson Hole
December 10th - Evening Film Schedule:
Hour 1:
The Dark Side of the Lens - Directed by: Mickey Smith
Towers of the Ennedi - Directed by Jimmy Chin and Renan Ozturk / Camp 4 Collective
Hectometer - Directed by: Mathew Brown
On Thin Sea Ice - Directed by: Tor Eckhoff
Scraper Town - Directed by: Zack Canepari
COLD - Directed by: Anson Fogel
Hour 2:
Chalk & Ski - Directed by: Chris Dickey, Chalk, and an artist that loves skiing
Summer Snapshot - Directed by: Ian McClusky
Real Skifi- Directed by: Juho Killki
Kadoma - Directed by: Ben Stookesberry
Jimmy Chin "On Assignment" - Directed by: Jimmy Chin and Renan Ozturk / Camp 4 Collective
Mr Happy Man - Directed by: Matt Morris
( **ATTN Parents** some films involve graphic scenes and language)

Presented by:











Non Profit Partners:





Location
Jackson Hole Playhouse
145 W. Deloney Ave
Jackson Hole,, Wyoming 83001