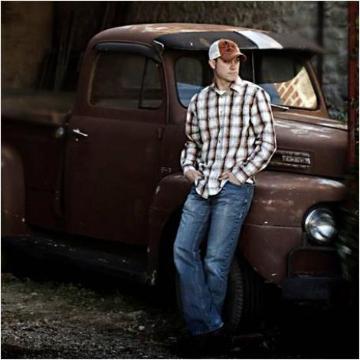 Paul Nunn & The Due South
The Larry Slack Summer Concert Series!
Fri, Aug 12, 2011 7:00 PM (CDT)
Bowie Community Center, Bowie, Texas
This event ended Fri, Aug 12, 2011
Bowie Community Center
413 Pelham Street
Bowie, Texas 76230
Catch one of Paul Nunn & Due South's shows and you can easily see why they are one of the hottest up and coming acts. Based out of Weatherford, Texas their shows are a beautiful blend of Classic Country, Texas Red Dirt Country, Classic Rock, and some of the best originals you can find. Their dynamic live performance creates an amazing high-energy atmosphere, and they have a quickly growing fan base because of it.
The band began in 2007 when singer/songwriter, Paul Nunn, and guitarist/songwriter, Albert Maylen, began jamming together. Right away, they were able to grab and hold the attention of the crowds they performed for. Their originals are more than just words on paper and put to music. You can tell they truly love what they do and that love is infectious. Albert eventually had to leave the band, but Paul continued on his journey, as he put together a new band, and the two still remain close friends. Paul Nunn & Due South were finalist in Fort Worth's 95.9 The Ranch's battle of the bands in 2008.
They followed that up as winners of The Texas Music Shootout in 2009. Their first single, Modern Day Outlaw, grabbed the attention of some major radio stations, and they are looking to build upon that success with the release of their second single, Wings. They have also had the honor of sharing the stage with the likes of Kevin Fowler, Deryl Dodd, No Justice, Brandon Jenkins, Bleu Edmondson, Johnny Cooper, 1100 Springs, Mark McKinney, 80 Proof, Joey Green, Kyle Bennett and many others.
Location
Bowie Community Center
413 Pelham Street
Bowie, Texas 76230