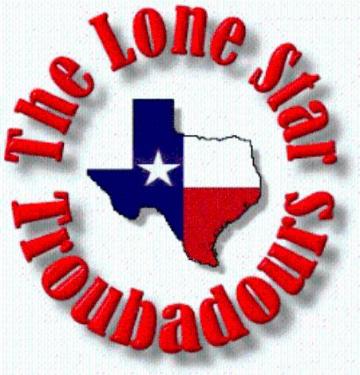 Lone Star Troubadours
The Larry Slack Summer Concert Series!
Fri, Sep 30, 2011 7:00 PM (CDT)
Bowie Community Center, Bowie, Texas
This event ended Fri, Sep 30, 2011
Bowie Community Center
413 Pelham Street
Bowie, Texas 76230
The Lone Star Troubadours (LST) is a Texas Dance band that has been together since 2000. We are from Wichita Falls, Texas, and perform throughout the Southwest including Arkansas, Oklahoma and Texas at Western Swing Events, Rodeo Dances, Civic Events as well as good ole' Honky Tonks. Our Style of music is best described as Texas Roots Music, the kind you danced to when you were a kid or maybe the type your parents taught you how to waltz and Cotton Eye Joe to. If you can't dance to it, we don't play it. It's just that simple.
All the members of the group are honored as "Hall of Fame" recipients of the many Western Swing Societies in the United States. The leader of the LST, Larry Lange, is a Hall of Famer with many various Western Swing Society organizations throughout the country including, but not limited to, the Seattle Western Swing Society, the Western Swing Society of Sacramento, the Western Swing Society of the Southwest and, most recently, the Cowtown Western Music Society.
On lead fiddle, Coleman Smith, is a well known and highly regarded Texas Fiddle Champion and, most recently honored as the "Rising Star" award winner from the Cowtown Western music society and nominated to the Western Swing Society of the Southwest Hall of Fame. Jackson Brown, on bass, has been honored at the Cowtown Western Music Society and the Western Swing Society of the Southwest.
Venues we play include Civic events with the Texas cities of Nocona, Burkburnett, Bowie, Paducah, Jacksboro, Fort Worth, Garland and Wichita Falls. We were evened allowed the honor to perform for an event provided for the North Atlantic Treaty Organization (NATO). We are considered to staples and some of the most prestigious Western Swing events throughout the Southwest including those provided in such Texas communities as Snyder, Wichita Falls, Canton, Bowie, Turkey as well as the Arkansas community of Mena. We are active members of the many Western Swing Societies and perform regularly at their showcases in Oklahoma and Texas.
We PRIDE OURSELVES with looking the part, playing the part, and keeping the Texas music tradition alive and well. Looking the part, we believe includes our dress and appearance on stage, playing the part is, of course, performing the music in the best fashion we possible can; and finally keeping the tradition alive means giving the promoter the very best show that a group is able to provide: such as promptness, professionalism both on and off stage, crowd friendly, and generally just giving a great performance each and every time we play.
Location
Bowie Community Center
413 Pelham Street
Bowie, Texas 76230