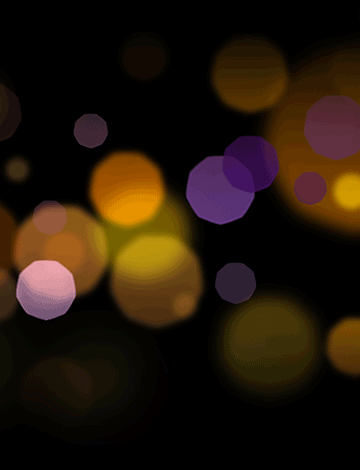 Chris August Acoustic with Grace Drake
Chris August will be coming to Tampa, FL on Sunday, February 21st
Sun, Feb 21, 2016 7:00 PM (EST)
Openwater Church, Odessa, Florida
This event ended Sun, Feb 21, 2016
{{calendarLabel}}
{{calDate.dayOfMonth}}
Sold Out
Ended
{{calDate.available}}
{{ directions }}
Openwater Church
15612 Race Track Rd
Odessa, Florida 33556
Chris August, one of the biggest names in Christian music, will be bringing an acoustic, solo show to Openwater Church in Tampa, FL! He will be joined by local artist, Grace Drake.
VIP doors open at 6:00pm
GA doors open at 6:45pm
Show starts at 7:00pm
About Chris:
"These songs mean more to me than anything I've ever done…"
Says the guy who brought us "Starry Night" and "7 x 70."
Says the guy who virtually swept the Dove Awards, taking New Artist of the Year and Male Vocalist of the Year upon the merit of his debut album.
Says the guy who has had a distinct, life-altering, life-saving encounter with his Maker.
In 2012, amongst tours, a sophomore record and endless miles on buses and planes around the world, Chris August's entire world turned upside down in a matter of seconds. A skateboarding accident put him in the hospital with a bruised and bleeding brain. It was serious, but eventually, he was stabilized—with a major caveat—he might need a surgery that could incapacitate him for life. Fortunately, after some time and a lot of prayer, the swelling subsided and the physical healing began. And that's when it got hard.
The pain from his injuries had to be managed. His doctors would prescribe pain killers. When that began affecting his sleep or threw his system off in any variety of ways, the doctors were at the ready with a veritable arsenal of medication.
"My pill box was the size of a laptop," Chris recalls. "It was crazy. I'd take one thing and then need another to deflect those side-effects, and then another and another."
He knew he didn't want to live that way and began trying to wean himself off the medication. Not surprisingly, his body, which had become physically dependent on the regimen, rebelled.
He got sick.
He got tired.
He got down.
His mind and emotions were in as much tumult as his body.
"I was acting weird," he recalls. "I just felt weird."
His friends noticed and they suggested he see a counselor.
"And the counselor suggested I see a psychiatrist," he says with a hint of laughter and a ton of sarcasm.
And while he can crack a joke about the situation today, in the moment, the reality of being a Christian music recording artist clashed with the diagnosis—depression.
"There's this level of pride that we try to keep and maintain, especially with someone that does what I do," he shares. "So many people think that us artists have it together."
But he didn't have it all together. And he knew it.
He knew he was in a downward spiral. He just couldn't find a way out.
Wading through the depths of uncertainty, hopelessness and aimlessness—depression's signature calling cards—he stared down many sleepless nights and walked through a season of overwhelming loneliness.
"It was by far the hardest year of my life," says Chris. "But that's when a huge breakthrough happened."
On tour with Big Daddy Weave at the time, he had a front-row seat to the band's compassion for people, their fervor for spreading truth and the manifestation of love at every single show. Even now August shakes his head in near disbelief when he talks about the physical and emotional healing he witnessed on that tour.
"They have this ministry time every night at the end of their set where they're praying for people," Chris shares. "I mean, I know the Bible says blessed are those who don't see it and believe, but I just happened to be fortunate enough to see some things that left me saying, 'Oh my goodness.'
"I became a Christian in my teens," he continues. "But I had never seen Christians doing the things they would be doing. I usually just went to church once a week, just like everyone else…and that was about it. This was unlike anything I'd experienced before."
An eye witness to healing and redemption, he began to wonder if these modern-day miracles could happen in his life.
"I'm just sitting here thinking, 'Man, I'm on all this medication. I'm having to take some medication to even sleep at night, and half the time I don't even think it's working,'" he remembers. "I said, 'I'm going to just ask the Lord to heal me of this.'"
And so he did. One year after the accident that sent him reeling, the spirited, pop-loving artist who wasn't even raised in church asked God for a tangible, physical, irrefutable healing. His prayer was answered practically instantaneously.
"It wasn't a gradual thing," he clarifies. "It was an overnight thing. I woke up the next day and I didn't take one more pill, and I haven't since. That doesn't mean it's not still hard at times. It also doesn't mean that I can just sit back, do nothing and wait for healing to take over. I had to make steps and put in the effort, while walking through it with the Healer…the Maker."
Resolved to read the Bible, "like nobody's business," he would spend hours poring over the Old and New Testament. He studied Hebrew and Greek to help him take in the fullness of the Word.
"I spent hours every day digging deeper," he shares, "learning more about who God is and who I can be. I wanted it to be on my mind all the time."
He didn't stop there. His prayer life began to shift. It became a conversation instead of just supplication; a necessity rather than an accessory.
"There's a moment in the Bible when Jesus prayed over someone who wasn't fully healed, so He prayed for him again," says Chris. "If Jesus had to pray twice for someone, I'm going to pray 2,000 times and keep asking and walking, knowing that He is healing me."
Day-by-day, step-by-step, the journey hasn't necessarily been easy, nor has he arrived at some ultimate destination. Never one to assume a flawless façade, despite his profession, Chris is transparent with his struggles. Fortunately, for the rest of us, his struggles, victories, losses and gains quite often come with a melody and a hook. "I'm figuring it out like everybody else," he says. "I just happen to be a guy that writes songs."
To be fair, he's a guy who writes lots of songs.
Rather than be stifled by everything going on in his life, he allowed it instead to fuel his creativity. For this record alone, he wrote nearly 90 songs. And one of the first comes directly from the pages of the story God has been writing in his heart for the past few years called, aptly, "He's Still Here."
"So many people think that God healing people was for 2,000 years ago when Jesus was here, but that's the point of the birth, cross and resurrection," he says. "He's still here. He didn't leave. He's not still in the grave. He's still moving and healing and restoring. The first step of that for me is believing it. You can't receive it if you don't believe it. I said, 'Lord, I believe that you are still here and that you are still healing, and I want you to heal me.'"
Words that transparent and raw require production that is equally so, and Chris knew just the person to help him pull it off. Ed Cash, the multi-award winning producer who worked with Chris on his first record—the one that not only put Chris on the map, but shot him straight to the top of the CCM world—happily came on board for album number three. Along with Ed, guys like Sean Moffitt and Mark Endert, who has worked directly with one of Chris's favorite artists, John Mayer, were a part of the mixing and mastering team that helped create what will likely be perceived as Chris's finest work to date.
While there are certainly nuances and moments that resonate with a John Mayer or Boyz II Men vibe, both of whom have been inspirations for Chris throughout his career, this album is not pristine, overly polished or overly produced. That decision was made in part for the raw, sonic experience Chris was going for, but more intentionally to support the weightiness and the message within these songs.
"I love pop music," Chris shares. "That's what a lot of Christian radio is playing and it would probably have been a smart business choice to go that direction, but I felt like it would be a lie because that's not at all where I was when I was going through this and writing this record and figuring it out."
To capture the most authentic sound and genuine emotion possible, Chris and Ed opted to track the entire album live—pretty much the opposite of most music that's recorded these days.
Working from scratch tracks, they pretty much "pressed record and just played the music."
The resulting songs are soulful and honest, not to mention, a lot of fun to record.
"Muddy Waters," which Chris pseudo-affectionately calls "the depression song," is a soul-stirring, foot-stomping romp through a battle that almost anyone can relate to. The crunchy guitars and Mark Broussard-esque approach flips the potentially dark subject matter on end making it a bit more tongue-in-cheek—which is just more signature "Chris."
"I take my jokes very seriously," he says seriously (pun intended). "I'll work on the jokes as much as the music. I feel like that's part of the calling for what I do. I want to encourage people but I want to make them laugh. There's nothing I love more than making people laugh. But in the midst of that, sometimes when you make them laugh, you can impact them with something that will encourage them and they're more likely to be open to hear it."
Openness is just what he's hoping for on songs like, "Drop Your Stone." The song deals with mistakes people have made and the missteps other people make when those mistakes are discovered.
Rather than condemnation, August paints a picture of grace with a wide-sweeping brush, narrating the stories of a single mother on welfare, a man dealing with drug addiction and others who often bear the brunt of societal judgment. Begging the question, "Why are we so quick to judge?" he chooses not to dismiss what he says is still sin but reflects instead with lyrics like, I see their eyes lost and lonely looking back … I remember when I used to look like that, until the day that your grace came and rescued me.
"When I sang that song in the studio, I did three takes and I was literally in tears," August remembers. "I couldn't do another take. I hope that song speaks to people like it speaks to me."
That type of raw emotion flows through another song he wrote specifically about his grandmother who was very much a part of his life. She passed away last year, after which Chris wrote one of his most personal lyrics ever, which turned into the song, "Paradise."
"I was on tour when she passed," Chris remembers. "And I started writing this song just saying this is not goodbye. I'll see you in paradise." At this, he pauses, emotions and nostalgia once again thick in his countenance.
Leave it to Chris, though, to once again propel the conversation forward with a bit of humor, as he talks about the powerful anthem and the album's first single, "The Maker." The lyrics weave a story of the wonders of creation, so it was only natural to shoot the music video in the midst of one of its most beautiful corners—upstate Washington. Chris describes the mountains stretching tall, the sky going on forever and the water as crystal and clear as any he'd ever seen. The stunning backdrop elevates the lyric and makes the viewer feel like they could be there with Chris in the wilderness, even though Chris is quick to joke that he's really, "more of a Holiday Inn Express person than a wilderness guy."
Regardless, the emotion Chris releases throughout The Maker is nothing if not real. There's nothing manufactured or forced. Out of 90 songs, the songs chosen are all charged with intention and written out of a place of great pain and greater redemption. And for Chris, that's really all that matters.
"There's nothing better than when you're at a show and someone comes up before or after and says a song impacted them," Chris says. "Sometimes it's crazy and sometimes it's just as simple as someone saying my music helps them turn around a bad day. I never take that for granted. Some people will even say, 'I know you hear this all the time, but …' I always stop them and say, 'No, I don't. And even if I did, it's so encouraging.'
"Without that, all I'm doing is making music. It's just songs and melody and what's the point?" he concludes. "But when it's impacting someone and inspiring them and encouraging them and the Lord's in it…at that point, it's much more than just music."


Questions: Sam@openwaterchurch.com or 813-920-9922
Cart is empty
after
you have entered all required information.
If your order qualifies for a discount, it will be applied during checkout
Location
{{ directions }}
Openwater Church
15612 Race Track Rd
Odessa, Florida 33556