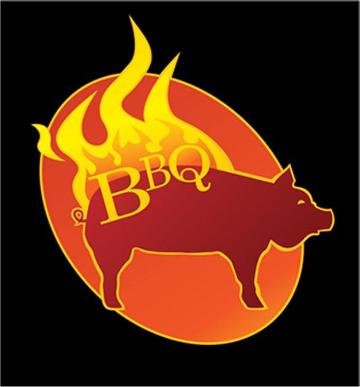 Nettle Creek Pork Chop Dinner
Food, Drink, Homemade Treats, and Family Fun!
Sat, Aug 27, 2011 4:00 PM (CDT)
Nettle Creek School, Morris, Illinois
This event ended Sun, Aug 28, 2011
Nettle Creek School
8820 Scott School Road
Morris, Illinois 60450
WHERE?: Nettle Creek School-8820 Scott School Road, Morris, IL
WHEN?: Saturday, August, 27, 2011
SERVING TIMES?: 4:00 P.M. - 6:00 P.M.
CATERED BY?: 5 B's Catering Service
DINNER CHOICES?: 2-Chop Dinner ($10.00)
1-Chop Dinner ($9.00)
Hot Dog Basket ($5.00)
DINNERS INCLUDE...Applesauce, Baked Beans, Dinner Roll, Dessert, & Drink
HOT DOG BASKETS INCLUDE...Hot dog, Chips, Dessert, & Drink
*CARRY-OUT AVAILABLE AT THE ENTRANCE*
EVENT HOSTED BY?: Nettle Creek PTO
OUR FUNDRAISING GOAL(S)?: Support "Future Foxes" in the areas of AR Reading, AR Math, "Back-To-School" Night, Science Fair, Speech Club, Sporting Events, Sports Uniforms, Book Fair, Christmas Program, Family Reading Night, Graduation, Class Trips, Earth Day Event, Sports Banquet, Staff Appreciation, and Staff Supplies. Some other purchases we are considering...Nettle Creek Sign, Benches, Bike Racks, Picnic Tables, Pavillions, P.E. Equipment and additional Playground Equipment. HELP US SUPPORT THE FUTURE...SUPPORT THE FOXES!!
FEES: The additional fees you'll notice when you add the tickets to your cart cover the credit card processing fees and our services fees. These fees are a CONVENIENCE FEE in order for you to pay by credit card or "pay pal" instead of cash or check. If you prefer hard tickets for cash or check, contact any Nettle Creek family, PTO board member, or Pork Chop Committee member. NO FEES will be charged for hard tickets.
Pork Chop Committee Members: Dillon Family, Ferguson Family, Wise Family, Post Family, Brannen Family, Putty Family, Carlson Family, Chismarick Family, and Thorsen Family
WE APPRECIATE YOUR SUPPORT!!!
Location
Nettle Creek School
8820 Scott School Road
Morris, Illinois 60450