Due to overwhelming demand, the last round of tickets — 600 total — will be issued through a ticket lottery. Please register to be entered for a chance to win 2 tickets (limit one registration per person).

The lottery will begin on July 15 and closes at noon on July 20. Winners will be selected at random and tickets will be issued by July 25th. Note: Only winners will receive an email notification.

Click Here to Register


--




An Evening at the Arch
Yellowstone National Park and its partners will host a very special Centennial event to kick off the second century of the National Park Service, highlight the importance of public/private partnerships, and recognize the completion of the Gardiner Gateway Project (Phase One).
The event features a talented line-up of performers: Emmylou Harris, John Prine, Leyla McCalla, the children's chorus The Singing Angels from Cleveland, Ohio, and Teddy Roosevelt reenactor, Joe Wiegand, with more performers and details to be announced in the coming months. Local, state, and national dignitaries will also speak at the event.
Advance Tickets Required
Tickets are free, but limited. The first ticket release will be on Sunday, May 15 at noon MT. Additional ticket releases will occur at noon MT on June 15 and a ticket lottery starting July 15. We recommend that people secure lodging before getting a ticket because lodging is limited in Yellowstone and in nearby communities.
Can't attend in person?
You can still join this historic event by watching online. Information about how to watch at home or on your mobile device will be provided here once details are finalized. We'll also promote any public gatherings in the region that will be broadcasting the event live.
Restrictions
For the safety and comfort of all attendees, no alcohol, coolers, umbrellas, or dogs will be allowed at this event. Qualified service animals are welcome; however, they must be leashed and under control at all times.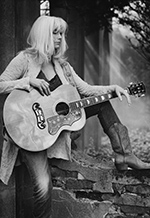 Emmylou Harris
A 13-time Grammy winner and Billboard Century Award recipient, Emmylou Harris' contribution as a singer and songwriter spans 40 years. She has recorded more than 25 albums and has lent her talents to countless fellow artists' recordings. In recognition of her remarkable career, Harris was inducted into the Country Music Hall of Fame in 2008.
Harris is known as much for her eloquently straightforward songwriting as for her incomparably expressive singing. Admired through her career for her talent as an artist and song connoisseur, Harris shook up country radio in the 1970s, and established herself as the premiere songwriter of a generation selling more than 15 million records and garnering 13 Grammy Awards, three CMA Awards, and two Americana Awards.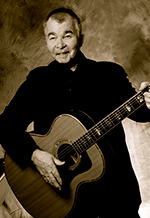 John Prine
Two time Grammy-winner, singer-songwriter, John Prine, is among the English language's premier phrase-turners. Forty-five years into a remarkable career that has drawn effusive praise from Bob Dylan, Kris Kristofferson, Bonnie Raitt, Roger Waters, Tom Petty, Bruce Springsteen, and others who would know, Prine is a smiling, shuffling force for good. He is a Nashville Songwriters Hall of Fame member whose classic debut album, simply titled John Prine, is recognized as part of the Recording Academy's Grammy Hall of Fame.
Prine's songs have been recorded by Johnny Cash, Tom T. Hall, the Everly Brothers, Carly Simon, Bette Midler, Norah Jones, George Strait, Miranda Lambert, and many others. But his genius isn't found in his resume, it's found in the brilliance of lyrics from his large catalog of songs.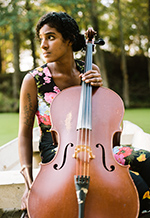 Leyla McCalla
Leyla McCalla is a New York-born Haitian-American living in New Orleans, who sings in French, Haitian Creole and English, and plays cello, tenor banjo and guitar. Deeply influenced by traditional Creole, Cajun and Haitian music, as well as by American jazz and folk, her music is at once earthy, elegant, soulful and witty —it vibrates with three centuries of history, yet also feels strikingly fresh, distinctive and contemporary.
Leyla's debut album, Vari-Colored Songs: A Tribute to Langston Hughes, was named 2013's Album of the Year by theLondon Sunday Times and Songlines magazine, and received additional raves from a number of other publications, including the New York Times, Boston Globe and Offbeat, for its haunting mixture of music and message.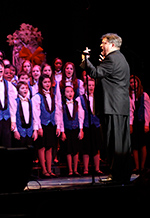 The Singing Angels

The Singing Angels, founded in Cleveland, Ohio in 1964, is a registered 501(c)(3) non-profit dedicated to youth development through the highest level of artistic achievement in the performing arts. The mission is to engage youth from all communities in quality music and performing arts education that teaches teamwork, builds confidence, and provides a foundation for life. The chorus has performed in thirty-five foreign countries, four times at the White House, and has appeared in concert with a host of stars, including Celine Dion, Cathy Rigby, Eartha Kitt, Jon Conlee, B.J. Thomas, Bob Hope, Wayne Newton, Kenny Rogers, Peabo Bryson, Roberta Flack, Audrey Hepburn, Jim Brickman, the Cleveland Orchestra, and the US Army Band. Their motto is "Make Music. Make Friends. Make a Diffference."