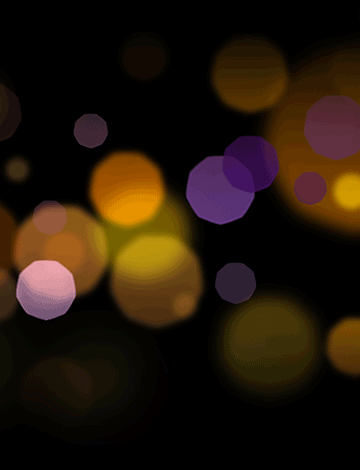 Brett Eldredge
Brett Eldredge Live @ Herb's Music Hall
Sat, Nov 16, 2013 9:00 PM (CST)
Herbs Music Hall, Decatur, Alabama
This event ended Sat, Nov 16, 2013
{{calendarLabel}}
{{calDate.dayOfMonth}}
Sold Out
Ended
{{calDate.available}}
{{ directions }}
Herbs Music Hall
3832 Highway 31 South
Decatur, Alabama 35603
Brett Eldredge Live
Saturday November 16th
@ Herb's Music Hall
Decatur, AL.
General Admission $10 in Advance
$12 Day of show
21+
See Brett's Bio Below
Country up-and-comer Brett Eldredge has always been attracted to singers, a fact that should come as no surprise to anyone who's heard the Illinois native's soulful, distinctive baritone. "I always gravitated towards big voices, because as a kid I had this big voice coming out of this little body," says Eldredge. "I was hooked on the story that somebody would be telling through their voice." It's been a long time coming, but with current single "Don't Ya" climbing into the Top 10 and debut album Bring You Back slated to be released August 6 on Atlantic Records, Eldredge is finally getting the chance to share a story of his own… and these days, he's writing that story himself.To hear Brett sing, it comes as some surprise to learn that the Eldredge family wasn't exactly musical. Although distant cousin Terry is a member of seminal bluegrass outfit the Grascals, Brett's talent was more the exception than the rule. So instead of learning from his parents ("You don't want to hear them sing," he laughs), the little kid with the big voice grew up listening to records from Ray Charles, Ronnie Dunn, and, of course, Frank Sinatra. His folks bought him a guitar and a small sound system when he was a teen, and while Eldredge didn't immediately take to the instrument – "I never could sit still long enough to learn it," he cracks – the sound system and its wireless microphone became a cornerstone of his early musical training. "I used to be nervous, but once I got that thing I would play a Sinatra track and try to hit it exactly right," Eldredge remembers. "I lived on a lake, and I would sing in my backyard. The speakers would blare out towards the water, and my neighbors would all be listening."Soon, those informal backyard concerts grew into something more, and by age 15, Eldredge was a performer in demand for local functions in his hometown of Paris, IL. "My town was really small, so there weren't a lot of musicians," says Eldredge. "We'd take the sound system, load it in the back of my mom's minivan, and go to, like, a business dinner for the bank at the golf course. My mom would run sound, and I'd grab the wireless mic. I'd be singing, and these older ladies would be putting dollar bills in my pockets. That was kind of my intro into the music biz. It was pretty hilarious." Hilarious, yes, but the way it shaped him is clear. "I went from staring at the floor to moving with the music," Eldredge says. "And once I got that feeling, I was riding on the back of golf carts, running around fairs, jumping off stage. I really grew to love the feel of the crowd. There is absolutely nothing like that energy. There's no high out there – they don't make any kind of drug. It's a ride of emotions every time you hit that stage."Eldredge says there was no question that his passion for performance would carry him to Nashville. He had no Plan B. "I never thought of a different career," he says. "I can't sit behind a desk, are you kidding? I would go bananas. I have a one-track mind of music always going through my head." But his move to Music City after college made one thing clear: He was going to have to pick up that abandoned guitar. "I saw people on stage playing these songwriter nights, just them and a guitar," he says. "I don't like to lose or be one-upped by anybody." So Eldredge locked himself in a room during his 20th summer, and practiced cover after cover, eventually starting to write songs of his own. "It took me a while to finally get a hold of the guitar, but once I did I was hooked," he says. "I don't claim to be some shredder, but I like to get up there and tell my story with some chords and my voice. I thinkbeing a student of singers works to my advantage, because it taught me how to phrase things. I didn't know how to write songs at the beginning, but I had melodies all over the place in my head."He has since had the honor of writing with some of Nashville's greats, including the legendary "Whispering" Bill Anderson. Eldredge calls him "an incredible mentor," someone who taught him that the trick to being a great songwriter is to "just keep writing… you never know when you're going to land on that awesome song that speaks to people." The two singles he's released so far certainly prove his range: His 2010 debut, "Raymond," told the gut-wrenching story of a woman suffering from Alzheimer's, and was inspired in part by Eldredge's own grandmother. "Don't Ya" hits the opposite end of the spectrum, an uptempo flirtation that ponders the ongoing mystery of romantic relations, and showcases the sexy growl in Eldredge's voice. "We'll never have the girls figured out, but that's the beauty of it all," he laughs. "I feel great that 'Raymond' gave me the start that it did, and with 'Don't Ya' I'm able to branch out and show my fun side. 'Girl, you cut those jeans just right,' the opening line, has changed my world. Now there's all sorts of girls coming up in cutoff jeans. Screaming."Opening for some of the biggest names in country music has taught him plenty, too. After spots in front of Brad Paisley, Miranda Lambert, Trace Adkins and Willie Nelson, this year found Eldredge facing the biggest (and possibly most enthusiastic) crowds of his lifetime thus far, opening 19 dates for Taylor Swift on "The RED Tour." "I've played plenty of gigs where there are only 30 people in the crowd, or less," he says. "Fast forward to, you know, a stadium, with 50,000 people…" He pauses, still in disbelief. "There's a whole new energy out there I can't even explain. I've always been confident in my voice, but I think becoming a stronger songwriter has also made me more confident in who I am as an artist," he says, trying to pinpoint what's changed since his days playing unattended open mic nights. "In the beginning I was just singing. As a songwriter, I've learned to reach down and not be afraid. When you're the most real to people, that's when you really connect." (It likely doesn't hurt that Eldredge was recently named one of People magazine's Hottest Men of Country.)Eldredge says being on stage is "the place I feel more alive than anywhere," and that every early morning flight or late-night bus ride is worth it once he gets behind the mic. His off-stage relationship with the fans is strong, too: As a self-described "goofball," Eldredge operates one of the more amusing Twitter accounts in the format; he also produces a series of webisodes called "The Couch Sessions," in which he performs covers as well as new songs he may have just written that afternoon. It still amazes him when fans arrive at shows knowing every word. "That's cool to me," he says. "If I feel the passion from one person in the crowd singing along, that gives me a reason to keep writing." And finally, he's got a habit of visiting the parking lots before shows, communing with the tailgaters – a habit that hasn't changed, even as the parking lots get bigger. "I grew up with that kind of stuff," Eldredge says. "I remember being those people. So I get out there and do whatever they're doing, whether it's play a game of flip-cup or just hang out and talk. I remember when I was a kid, Garth Brooks did a meet & greet that was a bajillion hours long. Taylor's done the same thing. I've tried to make it a point that after every show, I stay there until the last person goes by. I want to meet every person. I want to hang out with these people for 20, 30 or 40 years."Indeed, Bring You Back feels like the first step in a 40 year career, the work of an artist who understands how to showcase every side of his story. From the opening guitar riff of "Tell Me Where To Park" to the sweeping cinematic conclusion of "Go On Without Me," there's a consistency of tone that's rare in new artists, leaving no doubt that Eldredge is a lot more than just a pretty voice. Perhaps the biggest challenge in shaping the album was narrowing down the 300 songs he's written since deciding to pick up that guitar. "They always say you have your whole life to write your first album, but I've already got songs for my second," he laughs. Eldredge eventually settled on 12 songs for the debut – he's credited on 11 of them – chosen in part thanks to all that touring. "I think once you'vesang all these songs on the road and experienced what connects with people, you start to get a feeling for what you want your first album to be," he says.A collaboration with Bill Anderson made the cut (postcard to Paris "Signs"), along with tracks co-written by other Nashville greats like Scooter Carusoe (classic country love song "Mean To Me"), Shane McAnally (the retro groove of "On and On"), and Tom Douglas, who shares writing credit on "One Mississippi," a song Eldredge calls "a really special thing to have on the record." While on the Taylor Swift tour, Eldredge got the chance to perform the piano-driven heartbreaker on stage at Ford Field in Detroit, with Douglas in the audience. "To have him sitting out there in the crowd, I got to tell everybody, 'I remember sitting in a room with just him and I one day, making something out of nothing, and now I'm singing it in front of thousands and thousands of people,'" Eldredge remembers. "That was a cool moment."And then there's the title track – the lone song on the record that Eldredge didn't write. "There's special meaning behind 'Bring You Back,' or at least the title," he explains, saying the song gave him "the chill factor" the first time he heard it. "If you're smart as an artist you don't look past the fact that Nashville has the best songwriters in the world, and so many songs that need to be brought to life. When you find one that really sounds like you wrote it, like you lived it…" He takes a breath, and begins to explain his connection: "I remember when I first moved to town – there was fire in my heart," he says. "It was like a magic world. Then you start to see the reality of everything. I was starting to get frustrated. I went into the studio for this album, and I got that fire back. I never really lost it, but I'd shifted my focus. And that's why 'Bring You Back' felt really true. It's about bringing somebody back into love – but it means a lot more than that to me." When asked the biggest thing he's learned on his journey thus far, he responds without hesitation: "Patience."Hit singles, a debut album on the way – the little kid with the big voice is well on his way to the backyard dream coming true. But while his mother's tenure as his sound op may have come to an end, that doesn't mean Eldredge has forgotten where he comes from. "I had a show back in my hometown, as a thanks to them," he says. "My mom and I were backstage, and we had a weird moment where we locked eyes and it kind of came full circle. I remembered being backstage at the same fair, nervous as heck to go on stage, I was just a little kid with 200 people in the stands." Nowadays, that number has a lot more zeroes on it – and, naturally, Eldredge is planning to connect with every last one. "How do I pour my whole heart and soul into my music to make sure that people see that it's the real deal?" he asks. "I started singing for a reason. I came here because I wanted to hit that big stage. It's taken every song I've written up to this point to get to where I am. Bring You Back is me, and it's the truth. I can't wait for people to hear it."
Cart is empty
after
you have entered all required information.
If your order qualifies for a discount, it will be applied during checkout
Location
{{ directions }}
Herbs Music Hall
3832 Highway 31 South
Decatur, Alabama 35603