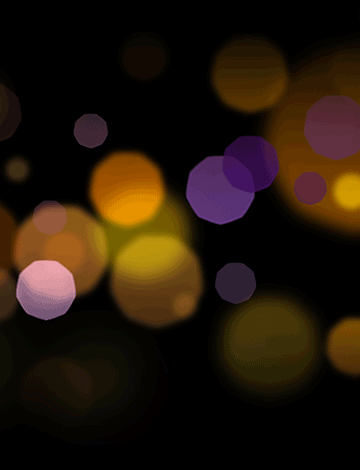 Slinky 21: Slinky Family Gathering
Slinky 21: Slinky Family Gathering
Fri, Jun 3, 2022 12:00 PM (PDT)
Sequoia National Forest, Dunlap, California
This event ended Sun, Jun 05, 2022
{{calendarLabel}}
{{calDate.dayOfMonth}}
Sold Out
Ended
{{calDate.available}}
{{ directions }}
Sequoia National Forest
E Kings Canyon Rd
Dunlap, California 93621
Slinky 21: Slinky Family Gathering
(doors open at noon on Friday)
Tickets on sale now until May 27, 2022 at 3:00 PM
>> https://events.eventgroove.com/event/Slinky-21-Slinky-Family-Gathering-59591
*THIS IS A PRIVATE FAMILY AND FRIENDS GATHERING*
~~~~~~~~~~~~~~~~~~~~~~~~~~~~
- Wally Callerio (Dufflebag Recordings, Defected-LA)
- Thee-O (Viva La Tech, re:love-Santa Barbara)
- Alex Castillo (Slinky/JAM On It-SF)
- CJ Larsen (Dufflebag/Moodyhouse-SF)
- Mike Soultanian (Soul-Titanium-SF)
- Drew Blyther (Wulfpack/Shadow Wulf-LA)
- Mario Dubbz (SoulThang/LovelyDay)
- G-Dubbs (Sacred Grounds-LA)
- Darrell Tenaglia (Slinky/JAM On It-SF)
- Dougal (F.A.M.I.L.Y., re:love, Sweet 'N Low-LA)
- Eddie B (HAWT, Jel-O, UNA - LA)
- Bradley Fitzhenry (Sonicfoundation-Fresno)
- Bret Wallace (re:love-LA)
- Justin OBrien (Slinky/JAM On It-SF)
- Joseph Munguia (Niteshift, Space Taco-LA)
- Chuck Fry (Music and Underground Friends-Indiana)
- Dennis the Menace (Strut Crew, Strigo Coffee-CT)
- Canady (Tribal Underworld, F.A.M.I.L.Y, Left Coast Housewerks-LA)
- Mack Lino (Slinky/JAM On It-SF)
FRIDAY-SATURDAY MORNING LINEUP
SATURDAY-SUNDAY MORNING LINEUP
Dennis the Menace 11:30-1pm
Darrell Tenaglia 11:30-1am
Bradley Fitzhenry 4-5:30am
Thee-O 5:30-7am (closing)
~~~~~~~~~~~~~~~~~~~~~~~~~~~~
ALL ATTENDEE ENTRY REQUIREMENTS:
Provide proof that you are fully vaccinated against COVID-19.
(you must receive your final vaccine dose 14 days prior to your entry date)
California residents can show a scannable QR code at the gate or CDC Card so we can validate your vaccine status.
We will be scanning QR codes at the door using the SMART Health Card verifier app.
Non California residents must show valid CDC cards that we will be verifying against CDC validation guidelines.
Children under 5 can come with a negative test within 72 hours.
People who were vaccinated in California can get a free digital COVID-19 Vaccination Record at https://myvaccinerecord.cdph.ca.gov
This can then be saved as a screenshot, added to the phone Health app, printed out, and added to the Wallet app.
We strongly recommend that you wear a mask when social distancing isn't possible. For any indoor locations at the Gathering that are not your own living space, masks are suggested.
We also encourage(but not require) everyone to take a Covid-19 test prior to attending to ensure you are not bringing any virus to the gathering.
Thanks for continuing to do your part and stay safe!
https://www.cdc.gov/coronavirus/2019-ncov/testing/diagnostic-testing.html
**We are trying our best to protect you and our fellow attendees**
~~~~~~~~~~~~~~~~~~~~~~~~~~~~
http://www.jamonitproductions.com/category/podcasts/
https://www.mixcloud.com/jamonitproductions/
https://hearthis.at/jamonit/
http://www.jamonitproductions.com/
http://www.slinkyfamilygathering.com/
https://www.redbubble.com/people/jamonitmack?asc=u
~~~~~~~~~~~~~~~~~~~~~~~~~~~~
Slinky will return to the same Sequoia Forest location we have called home since 2012.
Private forest camping resort located in Sequoia National Forest, 50 miles East of Fresno. DIRECTIONS WILL BE MAILED OUT AND POSTED ON OUR PRIVATE GROUP PAGE THE WEEK OF THE EVENT. JOIN OUR MAILING LIST TO GET THEM. Post on here or private message a host. Also we will be adding all ticket purchaser emails to our list prior to sending directions.
https://www.facebook.com/groups/jamonit/
On PRIVATE, exclusive Slinky only property.
Sign up here to offer a ride or ask for a ride.
https://docs.google.com/spreadsheets/d/1_0VqYhOVBIldtSN9veH4ZBZ-KToqwchFrJRvKYEjmpk/edit?usp=sharing
~~~~~~~~~~~~~~~~~~~~~~~~~~~~
Bring as much food, water, and other nourishment you would need to last the entire time at Slinky. If you are over 21, feel free to bring alcohol to enjoy with your camp and friends you meet that are also over 21 years of age. If you are using a barbecue please avoid charcoals. Use gas for safe cleanup.
The venue might also have some ice for sale, but plan ahead by bringing ice and coolers that can last a day or two with ice in them.
~~~~~~~~~~~~~~~~~~~~~~~~~~~~
Funktion-One sound provided by PlutoSound.
https://www.instagram.com/wefoundpluto/
~~~~~~~~~~~~~~~~~~~~~~~~~~~~
Tents are suggested for camping. We will allow you to drop off your gear near camping areas and park in the central parking lot. It's all very close and cozy, no long walks.
TENT AREAS ARE FIRST COME FIRST SERVE.
No RVs or tow Campers allowed due to space limitations.
NO CABINS ARE AVAILABLE. DO NOT TRY TO BOOK THEM.
Sunday camping will be available for those that want/need it. You can pay for that separately on Sunday directly to the property owner. You can find one of the Slinky staff at the event for help in coordinating this on Sunday also. We are not involved in booking Sunday camping and make no money from this fee.
People that are not camping Sunday night, are encouraged to start packing up to leave around 6pm Sunday night. DO NOT RUSH HOME, please rest, drive home safe and rested. There is no need to be unsafe and drive tired.
~~~~~~~~~~~~~~~~~~~~~~~~~~~~
No firepits are allowed. The area is very sensitive to fire. We will be looking at the weather leading up to the event and will make plans to provide some heat if we can afford it. Dress warm to make up for this.
~~~~~~~~~~~~~~~~~~~~~~~~~~~~
No smoking will be allowed inside of the dance floor area. There will be signs reminding you of this. We will also have cigarette receptacles throughout the gathering for you in designated "Smoking areas" to place your butts. Respect the land and keep it clean so that we can continue to use it. Remember that cigarettes can start a fire.
~~~~~~~~~~~~~~~~~~~~~~~~~~~~
TRASH - A LEAVE NO TRACE EVENT:
Practicing a Leave No Trace Ethic is very simple: leave the place you visit the same or better than you found it; leave no trace of your having been there, so that others – both human and animal – can enjoy the land the rest of the year.
Over the years we have all done a great job of cleaning up any trash that accidentally hits the ground. Do your part by picking it up if you see it. Don't let trash hit the ground if you can help it. Take the extra step to get it in a bag or take it back to your camp. We will also provide you with trash bags should you need them. Everyone can do their part and take responsibility for their own waste. Leave no trace.
We will provide trash bags for you to use if you need them.
NO TRASH SHOULD BE LEFT ONSITE. IT GOES HOME WITH YOU!!!!
The venue owner will not take camper trash away for us, it is your responsibility. That is not part of the program. Take your trash with you.
~~~~~~~~~~~~~~~~~~~~~~~~~~~~
NO INSTRUMENTS ALLOWED ON THE DANCE FLOOR:
We appreciate all forms of music and expression but we have curated a weekend of music with specific sounds in mind. If you have drums, harmonicas, congas, bongos or anything that makes music we are requesting that they not be played in on or around our dance floor without prior authorization and coordination with us. We will ask you to stop if you are seen playing instruments that would interfere with our DJ's and guest's enjoyment of the music already being played. We reserve the right to ask anyone to leave our gathering for violating this policy. No refunds will be given if you are asked to leave.
~~~~~~~~~~~~~~~~~~~~~~~~~~~~
THINGS YOU SHOULD BRING<<<<
>MASKS (Covid prevention)
>A Reusable cup, for sharing and enjoying drinks.
>Canopy/Ez-Up Shade structure - Some camps may not get tree shade
>Parasols/umbrella for shade
>Barbecue. GAS ONLY, No CHARCOAL will be permitted.
>Camera, take some videos and photos!
>Yoga Mat (for morning yoga)
>Squirt Guns, Misters, Things to stay cool
>Kites maybe? Not sure about wind, but plenty of space for it.
>Tables for your area- there are no benches on site
>Solar string lights to decorate your camp
>Blow up swimming pools (for lounging)
>Big pillows and blankets for the above ground dry pools.
>Garlic Oil, Lavender Oil, Peppermint Oil and Eucalyptus
>Oil (to mask your scent from Deer Flies if they are present)
>Tall Feathers for your hat (Deer Flies go to the tallest point)
>TRASH BAGS - Your trash goes with YOU
~~~~~~~~~~~~~~~~~~~~~~~~~~~~
>NO CONGA DRUMS (anywhere near the dancefloor)
>NO BONGO DRUMS (anywhere near the dancefloor)
>NO HARMONICAS WITH MEGAPHONES (anywhere near the dancefloor)
>Balloons (NO BALLOONS SHOULD BE VISIBLE AT THE GATHERING) We don't want to EVER have to pickup broken balloon fragments.
>Firewood (no bonfires or pits allowed)
>Renegade sound systems not allowed. ONE AREA, ONE VIBE
>Bullhorns or Megaphones (we came to hear music, not you)
Anything else you know you shouldn't bring.
No charcoal grills, Propane or gas only, no cleanup.
Cart is empty
after
you have entered all required information.
If your order qualifies for a discount, it will be applied during checkout
Location
{{ directions }}
Sequoia National Forest
E Kings Canyon Rd
Dunlap, California 93621